ejaculate! ejaculate!
hoje tô num estado de espírito "vai tomar no cu, internet", então tó:
um vídeo pornô que a BBC fez sumir através de processo e que mostra os alienígenas Daleks abduzindo garotas cujo único traje são as sandálias de stripper.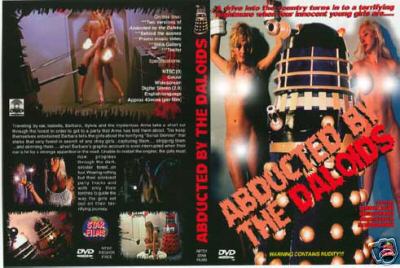 Final proof that there's a fetish for everyone: the Daleks, the genocidal cyborgs from Doctor Who, starred in their own porn video a few years ago — and it turns out those egg-whisk guns of theirs have a setting we never knew about. Abducted By Daleks had barely gone on sale before the BBC sued and banned it out of existence. Copies are now incredibly rare — but well worth hunting down, if only for the amusement value.
Posts Recentes | Recent Posts: