O MAJOR #1 CHEGOU
parou tudo aqui no Quartel General quando chegou a caixa da Ka-Blam com os primeiros exemplares do MAJOR #1 impresso em cores vibrantes. puta emoção abrir a caixa, afastar o papel picado e abrir o plástico pra pegar logo a revista.
não é minha primeira impressa, mas é como se fosse. as fotos deste post estão meio desfocadas, mas ficou muito boa a impressão, e tem um cheiro especial, não sei descrever. essa leva é bem pequena: apenas pra distribuir pros autores, família e editores gringos pra fazer currículo.
estava esperando chegar pra ver como ficava. agora vou mandar fazer a edição variante em P&B e a nacional, pra lançar oficialmente aqui. agora é ir logo pro correio.
THE MAJOR #1 IS HERE – everything stopped here ate the Head Quarters when the Ka-Blam arrived with the first copies of MAJOR #1 print in vibrant colors. what a damn good feeling to open the box, go through the shredded paper and open the plastic bag to get the comic already.
not the first time i see a comic of mine in print, but it's like it was. the picsin this post are a bit out of focus, but the printing came out great, and there's a special smell i can't explain. this is a pretty small batch: exclusively for the autors, family and foreign editors so i can improve my profile.
i was waiting for these to arrive to see how it came out. now i can have the variant B&W edition and the Portuguese one, to proper release it here. now it's post office time.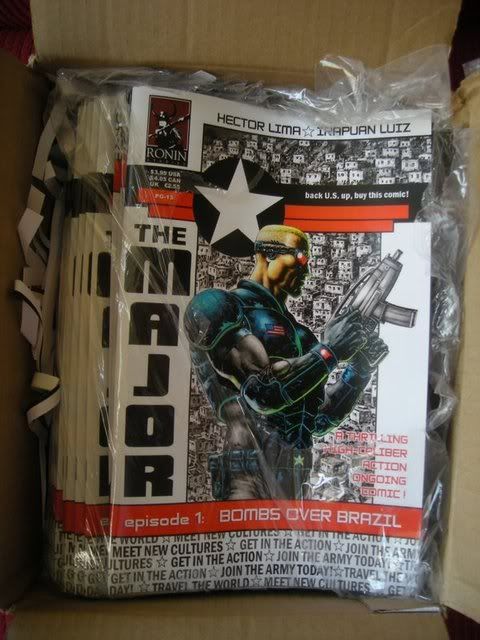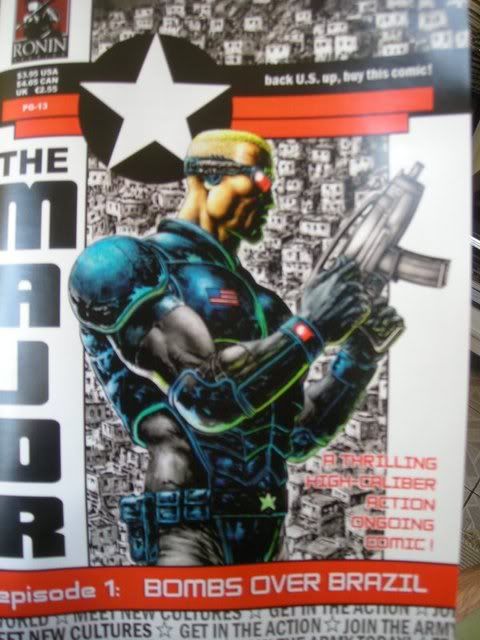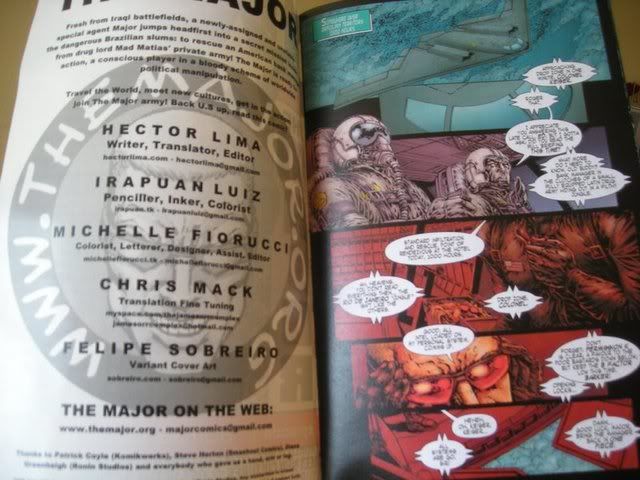 Posts Recentes | Recent Posts: